If you received an email Devon Stephens with the subject line "Download Image Gallery", and you wish to download all images in the gallery or collection, this provides step-by-step instructions on downloading a full set of non-watermarked images to your hard drive.
Step 1:
Click Link in the email you received.
Step 2: Login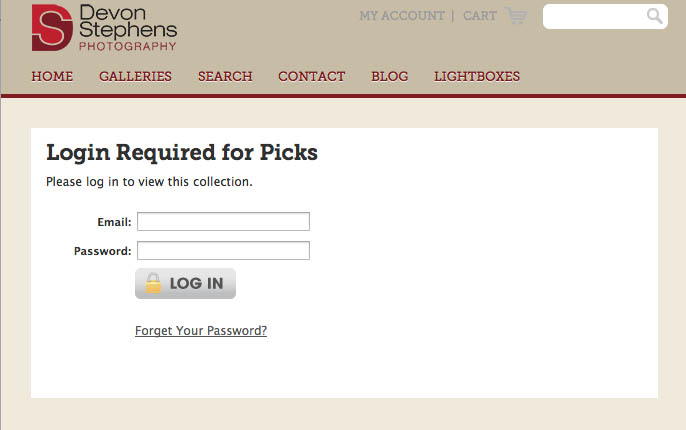 You should be presented with a login screen. If you are a new user, log in with the email address where you received the invitation and a password of your choosing. If you are a returning user, enter your previously chosen password, or follow the link for "Forgot Your Password?", which will email you a new password.
Step 3: Enter Gallery
If you have been invited to a collection with multiple galleries, click a gallery thumbnail to access a gallery. Otherwise, you will skip this step.
Step 4: Click Download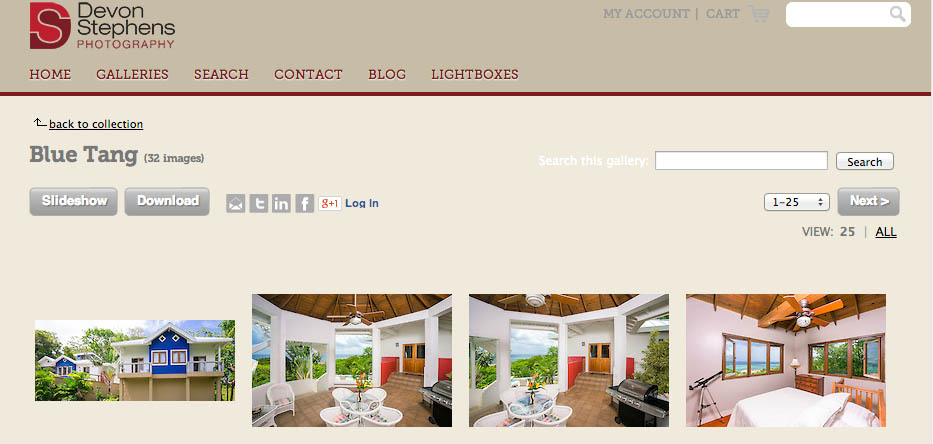 Once you are in the gallery viewing the individual thumbnails, you should see a Download button near the top of the screen. Click the Download button.
Step 5: Select Images

You will be allowed to select the images you want to download. You can select individual images, or click the Select All link to select them all. After making your selection, click Continue
Step 6: Select file size
Select the file size you would like to download, and click continue.
Step 7: Download
Click the link to download the files.